by Jeffrey Dach MD
Today the LA Times and other news media reported a Danish study about the psychological toll of false positive mammograms as if this was news.(1)
Surprisingly, negative feelings arising from a false positive mammogram can last up to three years after the event.(1) A quote from the Danish study:
"Three years after being declared free of cancer, women with false-positive results consistently reported greater negative psychosocial consequences compared with women who had normal findings"
This is not news. We have known about this since the 1980's when mammography took off as an imaging modality. The big change happened in the early 1980's when hospital radiology departments moved to Xray film mammography. This opened the door to large scale breast cancer screening programs, and the false positive mammogram was born.
Notoriously Difficult to Read
I worked as a radiologist and read mammograms for thirty years, so I know that mammograms are notoriously difficult to read. The radiologist is tempted to call anything and everything "suspicious". Anything suspicious, by definition, requires a biopsy. The hospitals and the surgeons liked the extra procedures which brought in more money to the hospital. Unfortunately the downside to these unnecessary procedures and biopsies is the psychological toll on the patient, an aspect brought out by the Danish study, and reported in the LA Times.(2)
Screening Programs Fail to Meet Expectations
Perhaps the high rate of false positives, and unnecessary biopsy procedures would be tolerable if the screening mammogram programs actually did some good. However, as Laura Esserman comments in a JAMA article, screening mammography has not lived up to expectations, and the anticipated reduction in cancer mortality has not been realized.(3) Here is a quote from her article:
"One possible explanation is that screening may be increasing the burden of low-risk cancers without significantly reducing the burden of more aggressively growing cancers and therefore not resulting in the anticipated reduction in cancer mortality." (3) Dr. Laura Esserman.
Based on my 25 years of experience reading mammograms in the hospital, I would agree with Dr. Esserman. Screening mammography has been a disappointment. This is true in my personal experience.
Iodine Supplementation for Breast Cancer Prevention
The reality is that mammograms detect breast cancer, but mammograms cannot prevent breast cancer. Animal and human studies over the last 3 decades have shown that an excellent preventive measure is iodine supplementation. Iodine deficiency increases risk for breast cancer and iodine supplementation reduces risk. So, our best tool for breast cancer prevention is Iodine supplementation which in actual clinical practice, works quite well. As an adjuvant treatment for breast cancer, iodine works well for that, too.
Link to this article: http://wp.me/p3gFbV-6j
Articles with Related interest:
Screening Mammography Found Useless in New Study by Dr Jeffrey Dach
Mammogram Guideline Reversal by Jeffrey Dach MD
Rethink Pink October Breast Cancer Mammogram by Jeffrey Dach MD
Iodine Prevents Breast Cancer
Iodine Treats Breast Cancer
Author: Jeffrey Dach MD
Links and References:
1) http://www.annfammed.org/content/11/2/106.abstract
Ann Fam Med March/April 2013 vol. 11 no. 2 106-115
Long-Term Psychosocial Consequences of False-Positive Screening Mammography by John Brodersen, MD, GP, PhD Research Unit and Section of General Practice Department of Public Health University of Copenhagen Øster Farimagsgade
2) http://www.latimes.com/news/science/la-sci-mammogram-false-positive-anxiety-20130319,0,1117602.story
False-positive mammograms take mental toll, study finds
Women may suffer psychologically long after the scare of a false-positive mammogram, Danish researchers report.By Eryn Brown, Los Angeles Times March 18, 2013
3) http://www.ncbi.nlm.nih.gov/pubmed/19843904
JAMA. 2009 Oct 21;302(15):1685-92.
Rethinking screening for breast cancer and prostate cancer.
Esserman L, Shieh Y, Thompson I.
Source Department of Surgery and Radiology, University of California, San Francisco, San Francisco, CA 94115, USA. laura.esserman@ucsfmedctr.org
Abstract After 20 years of screening for breast and prostate cancer, several observations can be made. First, the incidence of these cancers increased after the introduction of screening but has never returned to prescreening levels. Second, the increase in the relative fraction of early stage cancers has increased. Third, the incidence of regional cancers has not decreased at a commensurate rate. One possible explanation is that screening may be increasing the burden of low-risk cancers without significantly reducing the burden of more aggressively growing cancers and therefore not resulting in the anticipated reduction in cancer mortality. To reduce morbidity and mortality from prostate cancer and breast cancer, new approaches for screening, early detection, and prevention for both diseases should be considered.
Obituary For Dr. Alcorn who was doing Xero-mammography at Rush when I was a resident there: Franklin Alcorn MD Pioneer in Mammography
Link to this article: http://wp.me/p3gFbV-6j
Jeffrey Dach MD
7450 Griffin Road, Suite 190
Davie, Fl 33314
954-792-4663
www.jeffreydach.com
www.drdach.com
www.naturalmedicine101.com
www.bioidenticalhormones101.com
www.truemedmd.com
Bioidentialmds.com
Click Here for: Dr Dach's Online Store for Pure Encapsulations Supplements
Click Here for: Dr Dach's Online Store for Nature's Sunshine Supplements
Web Site and Discussion Board Links:
jdach1.typepad.com/blog/
disc.yourwebapps.com/Indices/244124.html
disc.yourwebapps.com/Indices/244066.html
disc.yourwebapps.com/Indices/244067.html
disc.yourwebapps.com/Indices/244161.html
disc.yourwebapps.com/Indices/244163.html

Disclaimer click here: www.drdach.com/wst_page20.html
The reader is advised to discuss the comments on these pages with his/her personal physicians and to only act upon the advice of his/her personal physician. Also note that concerning an answer which appears as an electronically posted question, I am NOT creating a physician — patient relationship. Although identities will remain confidential as much as possible, as I can not control the media, I can not take responsibility for any breaches of confidentiality that may occur.
Copyright (c) 2013 Jeffrey Dach MD All Rights Reserved. This article may be reproduced on the internet without permission, provided there is a link to this page and proper credit is given.
FAIR USE NOTICE: This site contains copyrighted material the use of which has not always been specifically authorized by the copyright owner. We are making such material available in our efforts to advance understanding of issues of significance. We believe this constitutes a 'fair use' of any such copyrighted material as provided for in section 107 of the US Copyright Law. In accordance with Title 17 U.S.C. Section 107, the material on this site is distributed without profit to those who have expressed a prior interest in receiving the included information for research and educational purposes.
Summary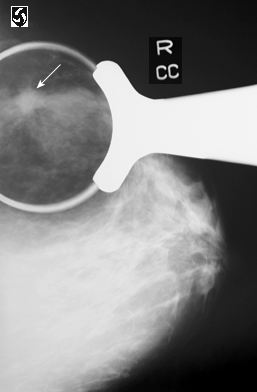 Article Name
Psychological Toll of False-positive Mammogram, Danish Study
Description
Today the LA Times and other news media reported a Danish study about the psychological toll of false positive mammograms as if this was news.
Author
publisher
publisher logo